Art Party 2017!
Date: November 9, 2017

Click the image below to view or download the full Art Party 2017 flyer.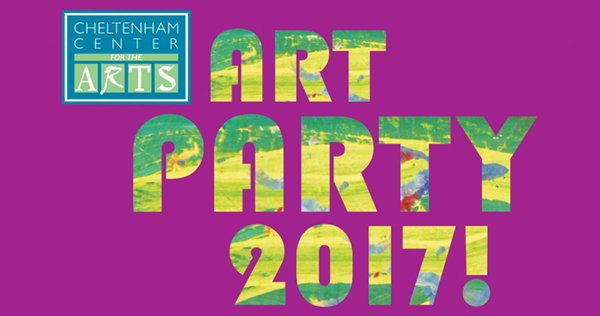 Thank you to everyone who attended, donated to and sponsored Art Party 2017! The Center relies on the support of community members like you to make our events successful. We are so grateful for your patronage. Special thanks to Chef Vargas for supplying our delicious food, Alex Posmontier for the beautiful music, and all the artists who donated their inspiring artwork.
Thank You to Our Sponsors:

Master
Chef Vargas
Rebecca and Chris Kelly
Connoisseur

Highmark Financial
Radian

Timothy Knowles, Esq.

Law Offices of Gary M. Perkiss, P.C.

Gavin and Theresa Hanlon

Solo Dolce by Anna Maria
Apprentice

Basic Maintenance Supply
Bredenbeck's Bakery

Wilkinson's Tire & Auto Service
Sloane Moving & Storage
Thank You to Our Business Donors:
Marco Polo Ristorante & Bar
Glenside Pub
Bernie's Restaurant & Bar
Marzano Ristorante
Drake Tavern
Julie's Nails
Act 2 Playhouse
Burholme Golf and Family Entertainment Center
Elcy's Cafe
Ambler Theater
Whole Foods
Stateside Urbancraft Vodka
Upper Crust Pizza and Grill
Luigi's Pizzarama II

Zoe Sky Salon
Daryl's Pastries
Main Street Pizzeria and Grille
Trio's Tomato Pie
Fill a Bagel and Breads Gourmet Deli
Pure Spa
Gary Charles & Associates
Alexander's Cafe
Sicilian Trattoria
Philadelphia Museum of Art
Jazz Bridge
Arden Theatre Company
Lantern Theatre Company
Cynthia Blackwood
BLue Hair Studio
The Buddha Bar
K'NEX
Lincoln Logs
The Academy of Music via Jennifer Brendabur
Open Book Bookstore
CCA at Elkins Central