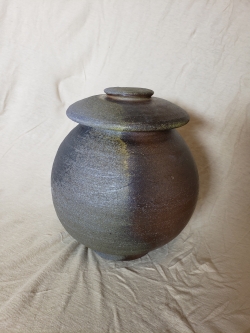 This class teaches the basics of wheel throwing, as well as creating the basic cylinder and bowl forms. This class will concentrate on weekly projects designed by the instructor. The first half will focus on basic techniques of centering and throwing for beginners. Later, there will be demonstrations in thrown and altered combining techniques, as well as decorative glaze techniques to enhance your surfaces. No experience necessary.
*Clay may be purchased online with class registration or during office/class hours: $30 per bag with exact cash or check only. Clay will not be provided without payment.*
Course Details
Age Group: Adult
Sept 12 - Oct 31
Tuesdays, 5-8pm
Tuition: $285 (Members: $270)
Please click below to register for this class.
REGISTER
Course Instructor
Devin's practice has him working directly from nature- using naturally forming clay deposits and the world around him as inspiration.