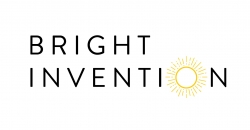 Summer Improv Jam!
A Bright Invention (formerly White Pines Production) class - now at Cheltenham Center for Arts.
Spring class from Bright Invention!
Summer Improv Jam - Calling all improv fans!

Join Bright Invention Artistic Director Benjamin Lloyd for a once per week improv jam! All levels - all ages - all everything! Each week, Ben will present a different format or topic to explore.

Some examples: The Harold, Comic techniques and systems, La Ronde, Dramatic Improv, Armando, Applied Improvisation and more!
Click here for more details and to register!
Course Details
Age Group: Adult
Tuition: Click above link for more details and to register
Course Instructor
Benjamin Lloyd is the Director of Bright Invention Theatre. Please see the website for more information.