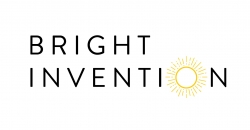 Enrollment is Open for Adult Improv Classes Taught by Benjamin Lloyd, Beginning in February.
Bright Invention (formerly White Pines Production) classes are now at Cheltenham Center for Arts. Use the coupon code "earlybird" to receive $25 dollars off your tuition if you enroll by January 31st.
Winter/Spring classes from Bright Invention!
Improv 1 (Teens and Adults), Tuesdays

Improv 2 (Teens and Adults), Thursday

Acting Out (Young People with Disabilities), Sundays
Click here for more details and to register!
Course Details
Age Group: Adult
Tuition: Click above link for more details and to register
Course Instructor
Benjamin Lloyd is the Director of Bright Invention Theatre. Please see the website for more information.