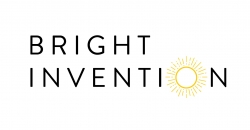 Bright Invention Theater Classes! Click here for current information.
IMPROV 1
Instructor: Shea Sonsky
Eight Tuesdays, 7-9 pm
Tuition: $250
This 8 week class introduces you to Bright Invention's approach to improve .Level 1 is for anyone who wants to learn the basics of improvisation and gain foundational skills in the development of authentic improvised scene work, ensemble connection, and the concept of "Yes, And!"
IMPROV 2
Instructor: Benjamin Lloyd
Eight Thursdays, 7-9 pm
Tuition: $250
This 8 week class is for anyone who has studied improv with Bright Invention before, or has previous improv experience. We will work towards creating an ensemble which will perform a show at the end of the class.
ACTING OUT!
Theatre for youth with disabilities.
Instructors: Kiersten Adams, Shea Sonsky
Eight Sundays, 2:30-4pm.
Tuition: $250
This class is open to all students with ASD/special needs. This class introduces basics of acting and improvisation in a safe and structured environment. Students will engage in an opening ritual at the beginning of each class and will gradually be introduced to games and activities over the course of the class semester. The final class will feature a share for family and friends based on the comfort level of students.
To register for any of these classes go to www.brightinvention.org
Questions about these classes? Call 215-690-5133, or email ben@brightinvention.org.
You may audit the first class at no charge.
Click HERE for more details and to register!
Course Details
Age Group: Adult
Tuition: Click above link for more details and to register
Course Instructor
Benjamin Lloyd is the Director of Bright Invention Theatre. Please see the website for more information.