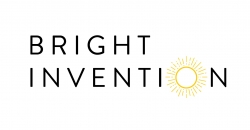 Bright Invention Theater Classes! Click here for current information.
Ashbourne Improv's Show, Bright Invention's newest long form improv ensemble! Composed of the advanced students in Bright Invention's adult classes, Ashbourne Improv will be performing free shows for the CCA community!
April 21st at 8 PM in the theater of Cheltenham Center for the Arts.
Reserve tickets and then pay what you can at the event.
Click here to register, or just show up! Registration recommended but not required. Masks required.
Introduction to Improv - Online!
Instructor: Rick Horner
Four Thursdays, 7-9 pm, beginning Sept 23rd.
Tuition: $100
Have you found yourself fascinated by improvisation, the art of acting without a script? This virtual course will teach improv fundamentals, such as listening, caring, and reacting; working with scene partners; and creating characters. The goal is to encourage students to trust their own impulses and create authentic experiences. A fun online beginner's course!
Improv Performance Lab at CCA
Instructor: Benjamin Lloyd
Ten Wednesdays, 7:30-9 pm, Sept 22 - 12/1 (no class 11/24)
Tuition: $250
In this 10-week advanced class led by Bright Invention Executive Director Benjamin Lloyd, students are coached in long form improvisation as they become "Ashbourne Improv" - the new improv performance group at the Cheltenham Center for the Arts! This group will offer two free shows for the public on October 20th, and December 1st!
ACTING OUT!
Theatre-making for people with disabilities at Elkins Central.
Instructors: Kiersten Adams, Shea Sonsky
Eight Sundays, 2:30-4pm, beginning Sept 19th.
Tuition: $250
Join lead teachers Kiersten Adams and Shea Sonsky for an eight week class on acting, improvising and making plays together! This class meets for 90 minutes on Sunday afternoons, and finishes with a share for friends and family.
To register for any of these classes go to www.brightinvention.org
Questions about these classes? Call 877-674-8338, or email ben@brightinvention.org.
You may audit the first class at no charge. 6-9 month payment plans available
Course Details
Age Group: Adult
Tuition: Click above link for more details and to register
Course Instructor
Benjamin Lloyd is the Director of Bright Invention Theatre. Please see the website for more information.