January 07, 2018
3-5pm
Cheltenham Center for the Arts
439 Ashbourne Road
Cheltenham, PA 19012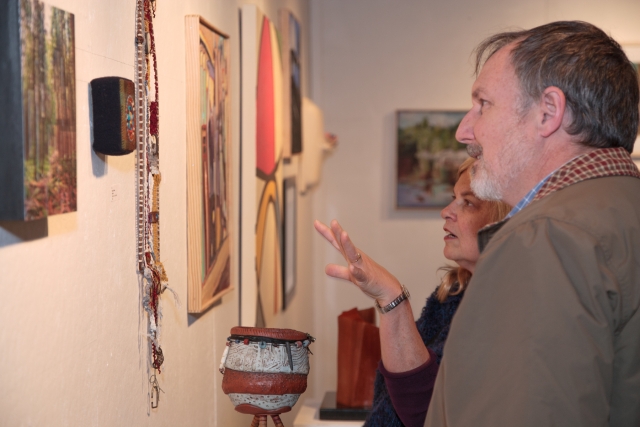 Our Annual Members' Exhibition Opening and Potluck Supper will be held on Sunday, January 7th, 2018 from 3-5pm at the Cheltenham Center for the Arts. Each year we offer our members a chance to submit a piece of their art of any medium to be displayed at the Center. This exhibit is juried, and there will be prizes awarded. Please join us for the opening reception and potluck supper on Sunday, January 7th, from 3-5pm. Check out our Membership Prospectus below for details on submitting a piece.
We are pleased to announce this year's juror: Bruce Hoffman.
The exhibit will be on view from January 7-February 2, 2018.
Click here to view and/or download our 2018 Members' Exhibition Prospectus.
Art intake hours:
Monday, December 18th from 10am-7pm
Tuesday, December 19th from 10am-3pm
Wednesday, December 20th from 10am-3pm
Thursday, December 21st from 10am-3pm
Monday, January 2nd from 10am-3pm
No work will be received after 1/2/2018 unless previously arranged with the Center. We will be closed from 12/24/2017-1/1/2018.
Important Dates to Note:
Sunday, January 7th: Opening Reception and Potluck Supper- 3-5pm.
Friday, February 2nd: Exhibition closes
Monday, February 5th: Removal of work, 10am-5pm.
Exhibition Sponsorship:
Please consider sponsoring the Members' Exhibition! Your sponsorship helps cover the cost of this exhibition including hiring a photographer and Juror.
Sponsorship Levels:
$75 Jubilee
$50 Premier
$25 Gold
$20 Silver
$15 Bronze