Summer Art Camp 2020 Rigistration Now Open!
Camp Hours
Full Day: 8:30am-3:30pm
Morning Only: 8:30am-12:00pm
Aftercare: 3:30pm-6:00pm
CHELTENHAM CENTER FOR THE ARTS SUMMER ART CAMP is specially designed for children ages 5-12 & TEEN SUMMER STUDIOS are for ages 13-17, who enjoy activities in the visual and performing arts. Our programs give children the chance to develop creative skills for self-expression. We encourage children to explore the many ways to solve problems in their creative process and think outside the box. A carefully planned and structured program provides children with a varied schedule that maintains a high level of interest and fun.
The children are grouped by age with each group assigned their own counselors to guide the children from one activity to another. We encourage new campers and families to visit the Art Center to tour the facility and meet staff. We suggest stopping by to experience what CCA has to offer. Call in advance to arrange an appointment.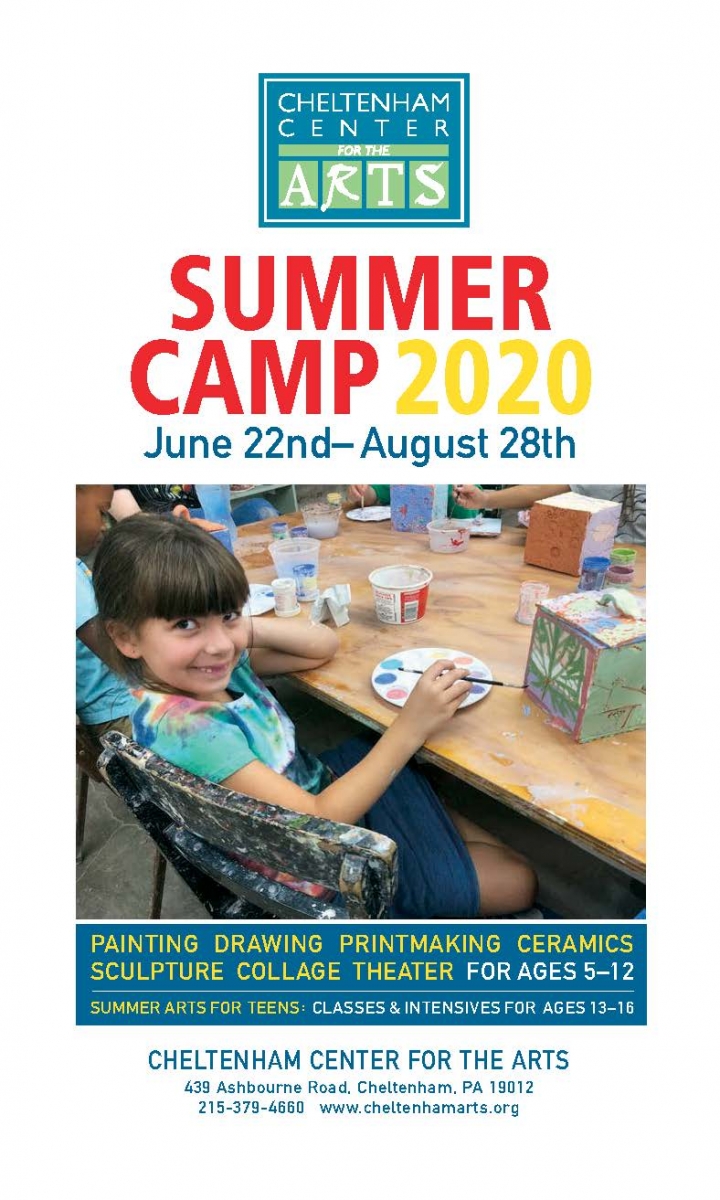 Click here to view full brochure!
SUMMER 2020 DATES:
Crafty Kids 1: June 22-26
Session 1: June 29-July 10
Session 2: July 13-24
Session 3: July 27-August 7
Session 4: August 10-21
Crafty Kids 2: August 24-28