May 02, 2018
7:30-9pm
$10, students $5, free for children under 12


Cheltenham Center for the Arts
439 Ashbourne Road
Cheltenham, PA 19012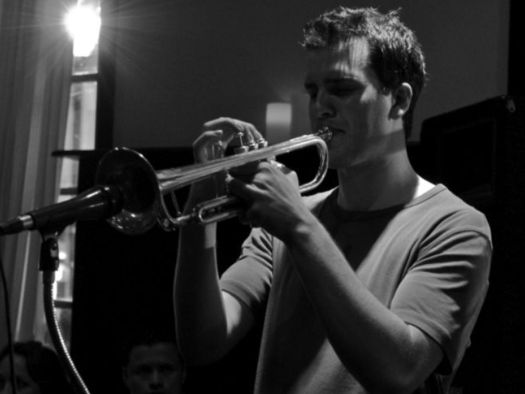 Chris Aschman is one of Philadelphia's most active freelance musicians. As at home on the steelpan as he is on the trumpet, he brings a versatile and individual touch to the many ensembles he performs with. Originally from Baltimore, he studied jazz trumpet at the University of the Arts and soon found himself immersed in Philadelphia's cultured music scene. https://www.youtube.com/watch?v=6jAowiauEy8
Chris Aschman - Trumpet, Effects, Steelpan
Anil Veeraraj - Keyboards
Jason Fraticelli - Upright Bass
Joe Truglio - Drumset
Pot Luck!
Come around 7pm and bring something to share (or just bring yourself!)
Tickets sold at the door only.
Now in its 9th year at the Cheltenham Center for the arts, Jazz Bridge is a non-profit arts organization serving a need no one else is addressing in the Philadelphia area: responding to local jazz and blues artists in times of need. Proceeds from the neighborhood concert series go to help local jazz musicians in personal or professional crisis. Concerts feature prominent jazz and blues musicians during an hour and a half long program which includes a Q&A with the artists and light refreshments. Check out our website to learn more about each performer.