June 08, 2018 to June 10, 2018
Friday, 6/8 at 7:30pm; Saturday, 6/9 at 2:30pm and 7:30pm; Sunday, 6/10 at 2:30pm
$14


Cheltenham Center for the Arts
439 Ashbourne Road
Cheltenham, PA 19012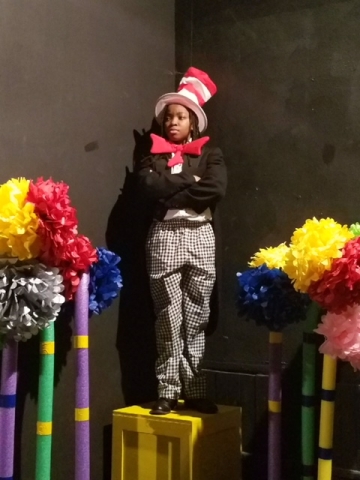 The whimsical world of Dr. Seuss and all of his beloved characters will be brought to life at the Cheltenham Center for the Arts on June 8, 9 and 10, 2018. Flutterbye Theater Company, a non-profit children's theater company, will present Seussical, The Musical, a production perfect for the entire family.
The musical delves into the world of Dr. Seuss, sharing the humor of The Cat in the Hat, the discoveries that JoJo experience's, and the developing friendship between Horton the Elephant and Gertrude McFuzz.
As the characters face their personal difficulties, they fight for their beliefs and continue thinking their "thinks!" Join Flutterbye Theater and the cast and crew of Seussical, The Musical. For ticket information please contact The Cheltenham Art Center: (215) 379-4660 or visit https://squareup.com/store/flutterbye-theater-company.