March 06, 2019
7:30-9pm
$10: Students $5; Children under 12 are free


Cheltenham Center for the Arts
439 Ashbourne Road
Cheltenham, PA 19012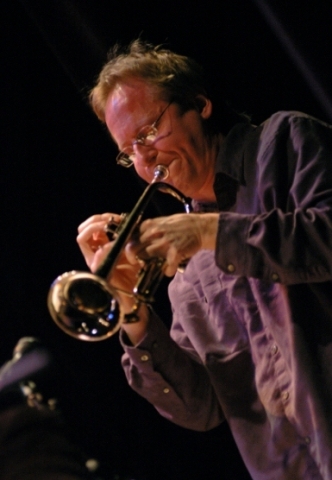 John Swana is one of the most exciting trumpeters to arrive for a decade," declares Mark Gardner, co-author of Blackwell's Guide to Recorded Jazz.
Born in Norristown, Pennsylvania, a suburb of Philadelphia, Swana took up Trumpet at the age of 11. He was drawn to jazz at the age of 17 after hearing Dizzy Gillespie, and the interest developed into a passion while he was in college. There he began transcribing the solos of Freddie Hubbard, Clifford Brown, Miles Davis, and Tom Harrell.
Now in its 10th year at the Cheltenham Center for the arts, Jazz Bridge is a non-profit arts organization serving a need no one else is addressing in the Philadelphia area: responding to local jazz and blues artists in times of need. Proceeds from the neighborhood concert series go to help local jazz musicians in personal or professional crisis. Concerts feature prominent jazz and blues musicians during an hour and a half long program which includes a Q&a with the artists and light refreshments. Check out our website to learn more about each performer.