October 04, 2023
7:30pm
$20, $15 in advance, Students $5, Children under 12 are free


Cheltenham Center for the Arts
439 Ashbourne Road
Cheltenham, PA 19012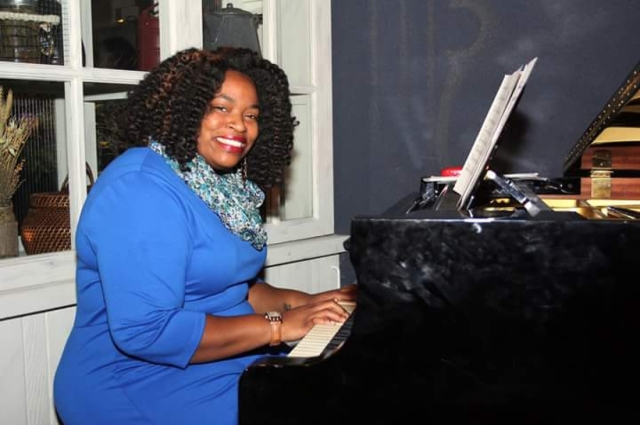 Jazz Bridge Wednesday, October 4th, 7:30pm - Featuring Kendrah Butler-Waters, pianist
$20 general admission, $15 in advance, $5 students
Children 12 and under free admission
Pianist, composer, violinist and vocalist Kendrah E. Butler-Waters grew up in a household surrounded by jazz, Motown, classical, and gospel classics. Raised by a single mother in the outskirts of Philadelphia, Kendrah's mother Charlotte Butler would purchase her first Fisher Price keyboard not knowing that Kendrah would listen to the music her mother would play on records and imitate what she heard by playing it on her little keyboard. Her mother was encouraged to start Kendrah on piano lessons. After purchasing Kendrah a used baby grand piano from a Temple graduate student, Kendrah would begin her classical studies with her teacher, Charles Pettaway at the Settlement Music School. She studied with world renowned pianist Charles Pettaway for 11 rigorous years. Simultaneously, Kendrah would begin her jazz studies at the Mount Airy Cultural Center, founded by saxophonist Anthony "Tony" Williams. At Mount Airy, Kendrah received the Philadelphia Jazz grooming on the piano from jazz greats like Don Wilson and Kenny Gates. Kendrah's serious and rigorous study of both classical and jazz piano afforded her a Roam and Haas scholarship at Settlement Music School for 5 years to study with the late Philadelphia legendary pianist Eddie Green (pianist for Billy Paul, Tyrone Brown, and many others). Kendrah's love of jazz and her faith would go to shape her musical identity.
For more info call: 215-280-2254, 215-517-8337 or visit online at jazzbridge.org/events/neighborhood-concerts.
Now in its 13th year at the Cheltenham Center for the arts, Jazz Bridge is a non-profit arts organization serving a need no one else is addressing in the Philadelphia area: responding to local jazz and blues artists in times of need. Proceeds from the neighborhood concert series go to help local jazz musicians in personal or professional crisis. Concerts feature prominent jazz and blues musicians during an hour and a half long program which includes a Q&A with the artists.