May 31, 2020
12-3pm
Cheltenham Center for the Arts
439 Ashbourne Road
Cheltenham, PA 19012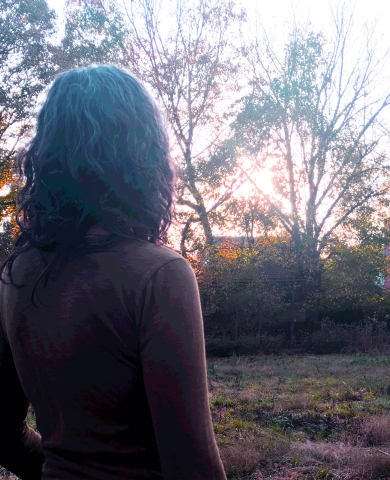 Join us by participating in a virtual community art project.
As we work through this time of separation, we are happy to introduce a creative way to bring us together.
One of the outcomes of my residency was to facilitate a community-based project entitled Women's Responses to the Ecological Crisis: A Performative Ritual. I planned to gather a group of self-identified women from Cheltenham and surrounding communities to co-create a performance piece examining participants' relationship to local ecosystems and personal actions they are taking to address the ecological crisis, which was to be set and performed at High School Park in May 2020. The COVID-19 pandemic made it impossible for the project to proceed as originally envisioned; therefore I re-shaped it into a participatory virtual project open to anyone regardless of gender or geography. My Eco-Ritual was launched on Facebook and Instagram in April 2020. I have been posting a series of prompts based on eco-philosopher Joanna Macy's work, specifically The Spiral, a framework for leveraging our complex and conflicted feelings about the state of the world to gain a broader perspective and engage in hopeful action. People from as close as down the street to Germany have submitted beautiful responses, which I am gathering in a series of posts on the project blog: www.rebeccaschultzprojects.com/community-environmental-art.
Every few days, we will share a prompt on our Facebook event page and the Center's Instagram account. Each prompt invites you to post a reflection to either platform using the hashtag #my_eco_ritual and a hashtag unique to that prompt. We will periodically curate your responses and share them via the project blog. Although originally conceived as a project for women, all are now invited to participate!
Current prompts:
Prompt #1: Post a picture of a place in nature that makes you feel at peace, and a few words about this place. Please include the tags #my_eco_ritual and #peacefulnature in your post
Prompt #2: What are you grateful for right now? Share an image and some text as a post to this event page and please use the tags #my_eco_ritual and #gratitude in your post
Prompt #3: Share an image of a place that holds meaning or memories for you and tell us why. Please tag your post with #my_eco_ritual and #memoryofplace
Prompt #4: Share an image representing a ritual that's important to you now. Post it to this event page and please tag your post with both #my_eco_ritual and #ritual
Prompt #5 (Earth Day): What would you like to say to the Earth today? Share along with a picture of a place that reminds you how amazing this planet is. Please tag your posts with #my_eco_ritual and #earthday
Prompt #6: I am inviting a range of creative responses that allow us to honor our pain for the world.
Prompt #7: This prompt addresses what Joanna Macy calls a "wider sense of self." Even in our individualistic society, Macy says that "it is from our connected selves that much of what people most value in life emerges, including love, friendship, loyalty, trust, relationship, belonging, purpose, gratitude, spirituality, mutual aid, and meaning."
Prompt #8: Share a few words about a time you did something that made a difference--and what strengths led you to take that action. Please use hashtags #my_eco_ritual and #powerwith, and include an image if you'd like!
Watch for these upcoming prompts:
Prompt #9: Something exploring the concept of "a richer experience of community"
Prompt #10: Something exploring a larger view of time/deep time
Prompt #11: What is one thing you want to see in a more sustainable world? What is one thing you can do to help bring that about?
Prompt #12: Link to a survey for community members to share ideas about what a meaningful post-lockdown ritual in the park would be for them.
We hope, when we have gotten to the other side of this crisis, the Cheltenham community will be able to celebrate My Eco-Ritual together in our beautiful neighborhood High School Park. Your contributions will guide the development of that event.
To participate:
Go to our

FB event

and indicate that you are "Going" to the event. You will receive notifications when a prompt has been posted OR
Go to the Center's Instagram and "follow"

Prompts will be posted every few days on the event page and Instagram

Respond to as many or all of the prompts as you are inspired

Watch as our community responses build
We are so excited to see and hear about your experiences!
Rebecca Schultz CCA Artist in Residence

Margaret Griffen Executive Director